Kor-Chin Biotech – Viamine 800-L
Description: A well-balanced combination of vitamins, minerals and amino acids for the animals.
Indication:
For the prevention and treatment of vitamins, minerals or amino acids deficiency in animals.
Composition:
Multivitamins, minerals and amino acids.
Dosage:
Poultry: 200-300 ml/1000Litre of water
Swine: 300-500ml/1000 Litre water
Lactating Sow: 10ml/head/day
Packing:
1 Litre X 15 bottles per carton
Principal:
Animal Target:
Related products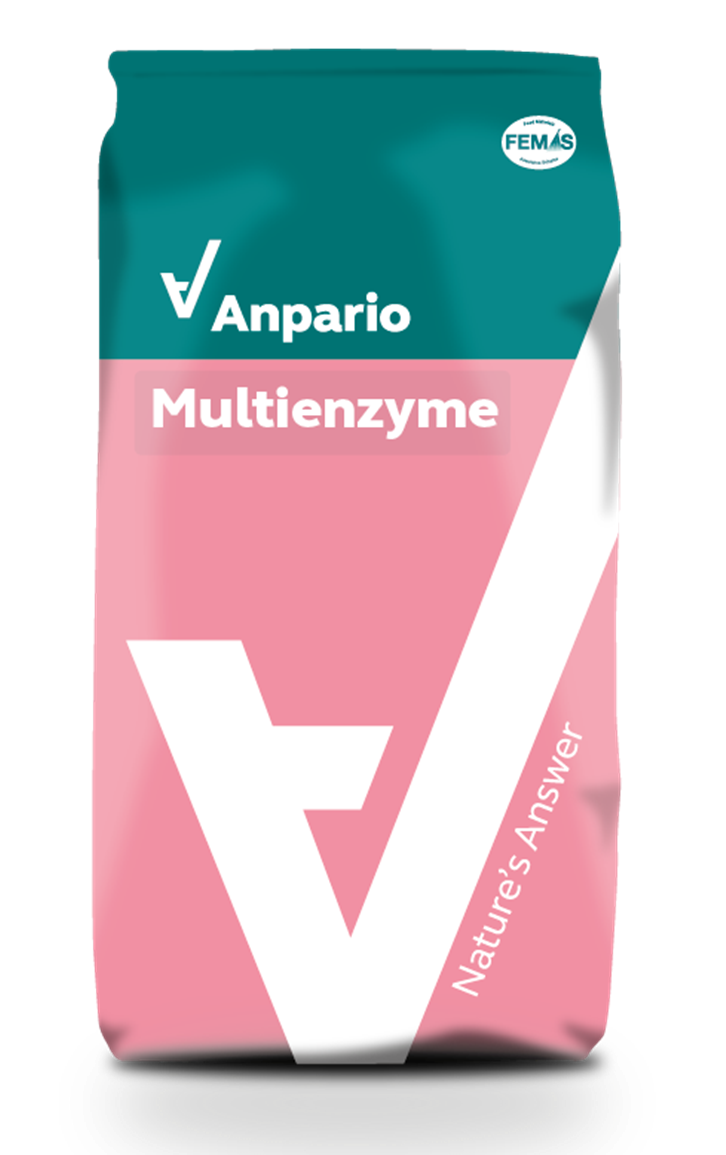 Anpario – Multienzyme
Description: A blend of multienzymes complex powder.
Indication:
Optimises animal feed efficiency by improving the digestibility of feed ingredients.
Helps maintain gut health and reduces the moisture content of excreta.
For feed cost reduction.
Composition:
Xylanase, beta- glucanase, beta-glucosidase, cellulase, amyloglucosidase and protease.
Dosage:
  Swine
  Broilers
  Layers
*As recommended by Nutritionist.
Packing:
Principal:
Animal Target: