Wisium – Powerjet SD
Description: Plant extracts to stimulate appetite, reduce management stress and improve performance.
Indication:
Less susceptibility to inflammatory disease
Oxidative stress management
Preserves intestinal integrity and better nutrients absorption.
Composition:
Macleaya Cordota (sanguinarine) and Magnolia officinalis (Honokiol + Magnolol)
Dosage:
  Poultry:
  Swine:
*As recommended by the Nutritionist.
Packing:
Principal:
Animal Target:
Poultry
Swine
Ruminant
Aquaculture
Related products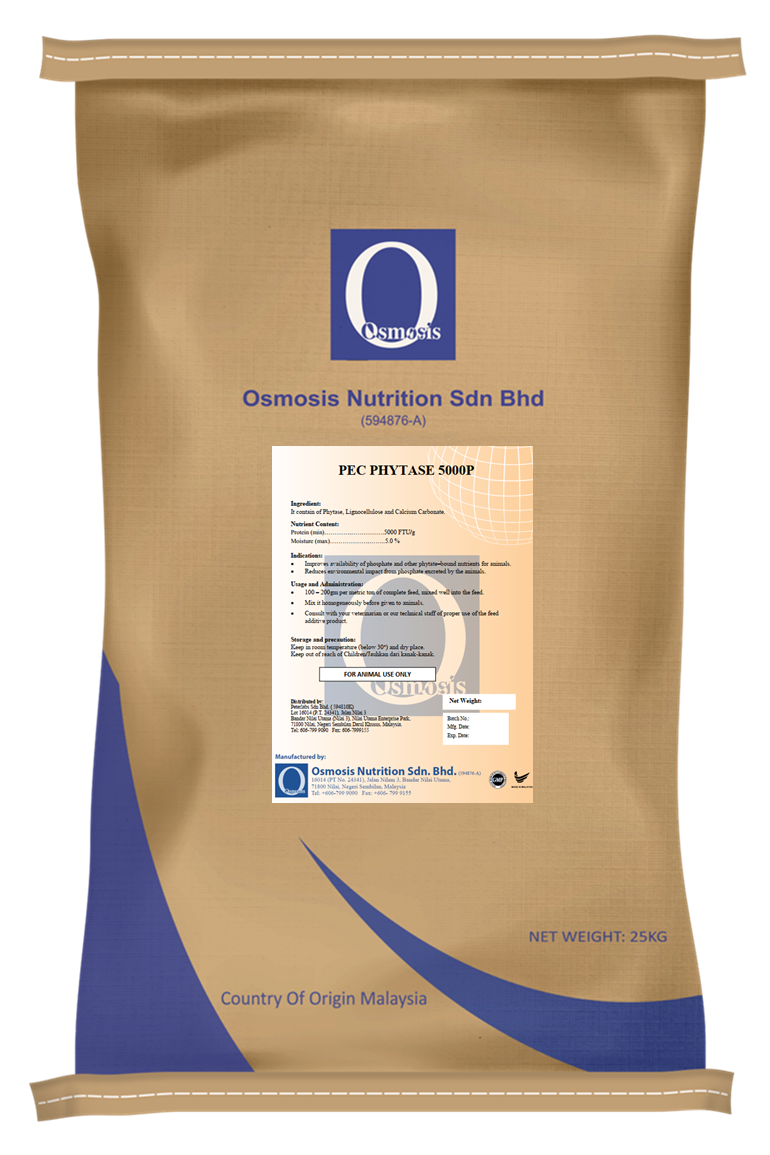 Osmosis Nutrition – PEC Phytase 5000P
Description: A blend of phytase, lignocellulose and calcium carbonate.
Indication:
Improves availability of phosphate and other phytate–bound nutrients for animals.
Reduces environmental impact from phosphate excreted by the animals.
Composition:
Phytase
Lignocellulose
Calcium Carbonate
Dosage:
*As recommended by nutritionist
Packing:
Principal:
Osmosis Nutrition Sdn Bhd
Animal Target: