Marine Protein – PerfectDigest FPI SD
Description: Exclusively marine-sourced, ultra purified peptides for safe, pathogen free nutrition. Fish peptide isolate (spray-dried) with concentrated peptide derivative.
Indication:
Ultra low, molecular weights for rapid digestion and gut absorption.
Higher weight gain, better FCR and early gut development.
UMAMI flavor for appetite stimulation in animals.
Composition:
Fresh marine source in peptide form.
Dosage:
*As recommended by Nutritionist.
Packing:
Principal:
Marine Protein Marprot SA
Animal Target:
Poultry
Swine
Ruminant
Aquaculture
Related products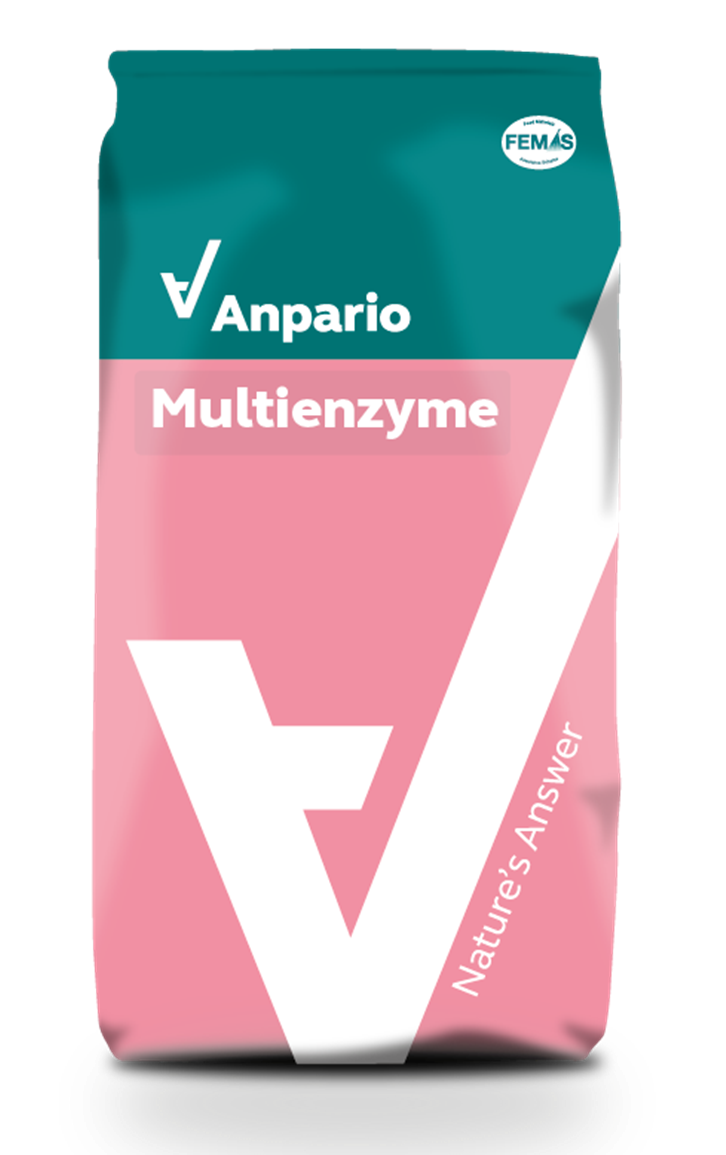 Anpario – Multienzyme
Description: A blend of multienzymes complex powder.
Indication:
Optimises animal feed efficiency by improving the digestibility of feed ingredients.
Helps maintain gut health and reduces the moisture content of excreta.
For feed cost reduction.
Composition:
Xylanase, beta- glucanase, beta-glucosidase, cellulase, amyloglucosidase and protease.
Dosage:
  Swine
  Broilers
  Layers
*As recommended by Nutritionist.
Packing:
Principal:
Animal Target: