Anpario – Oxigard
Description: A blend of highly effective and approved antioxidants.
Indication:
Protects vitamins and improves shelf life of feeds by delaying the terminal stages of oxidation.
Protects pigments from losing colouring power.
Prevents rancidity and off odours.
Helps retain palatability and feed freshness.
Composition:
Butylated hydroxytoluene (BHT), Butylated hydroxyanisole (BHA), and ethoxyquin, together with a chelator.
Dosage:
Normal feeds: 125-150 g/MT
Premixes: 250-500 g/MT
*As recommended by Nutritionist.
Packing:
Principal:
Animal Target:
Poultry
Swine
Ruminant
Aquaculture
Related products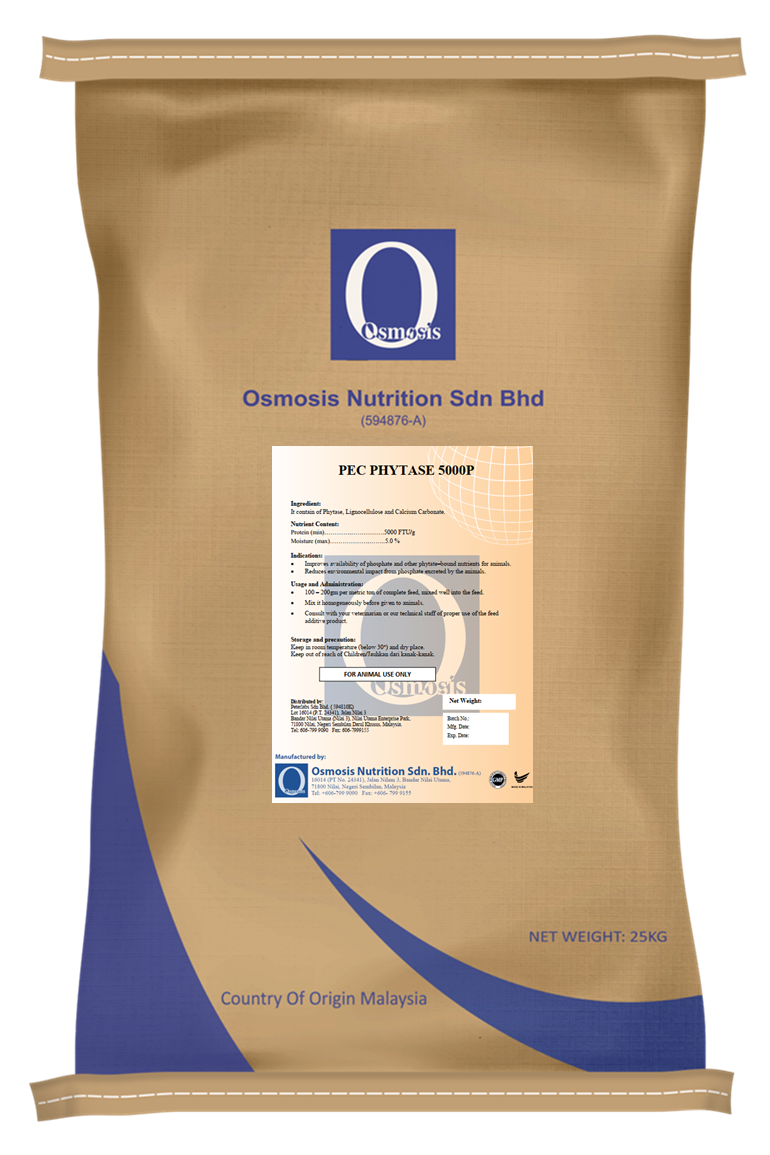 Osmosis Nutrition – PEC Phytase 5000P
Description: A blend of phytase, lignocellulose and calcium carbonate.
Indication:
Improves availability of phosphate and other phytate–bound nutrients for animals.
Reduces environmental impact from phosphate excreted by the animals.
Composition:
Phytase
Lignocellulose
Calcium Carbonate
Dosage:
*As recommended by nutritionist
Packing:
Principal:
Osmosis Nutrition Sdn Bhd
Animal Target: