Osmosis Nutrition – Osmovit 253 WSP
Description: Essential balance of vitamins.
Indication:
Supports growth, development, metabolic and physiological function in poultry.
Composition:
Multivitamins, Amino acid and Lignocellulose.
Dosage:
Poultry: 1g of osmovit in 1-2 Litre of drinking water
*As recommended by nutritionist
Packing:
100g x 50 pack per carton
Principal:
Osmosis Nutrition Sdn Bhd
Animal Target:
Related products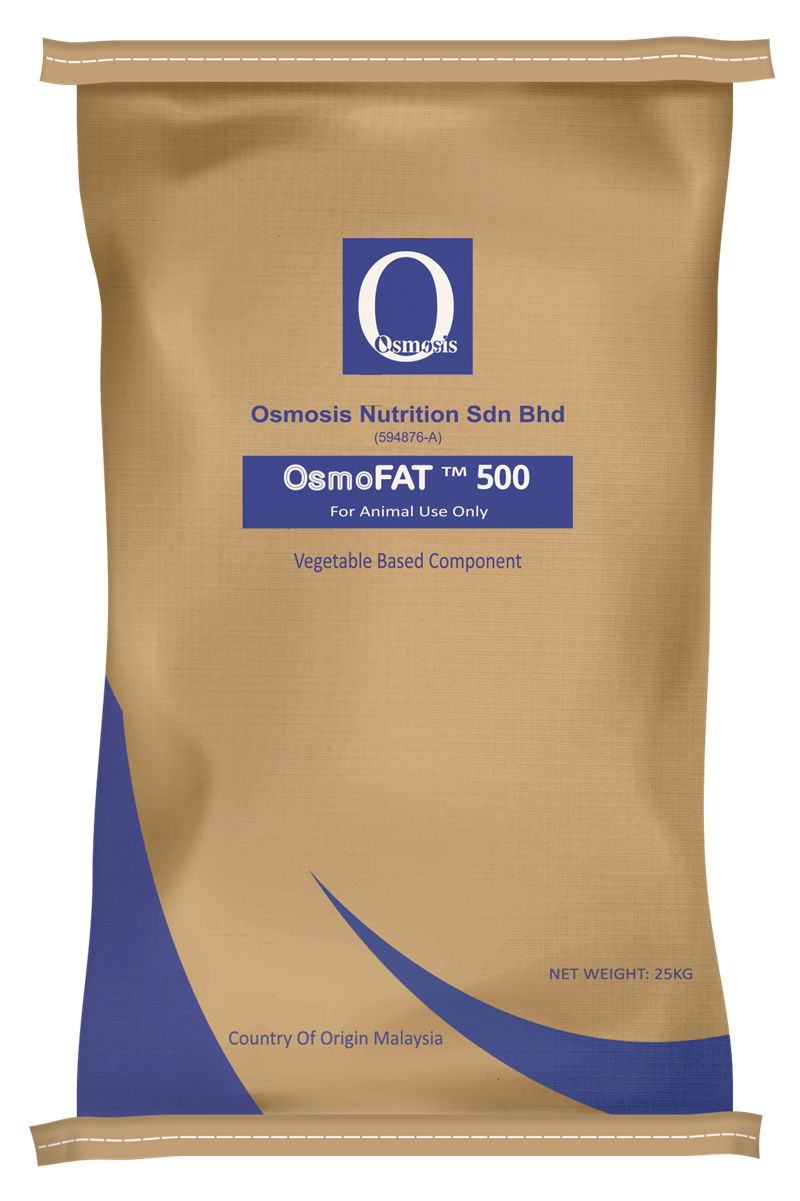 Osmosis Nutrition – Osmofat 500
Description: A highly concentrated energy source specially produced from fractionated palm oil.
Indication:
Optimizes energy intake.
Improves digestibility and daily weight gain.
Increases milk yield.
Increases milk fat content.
Composition:
Dosage:
*As recommended by Nutritionist.
Packing:
Principal:
Osmosis Nutrition Sdn Bhd
Animal Target: