Anpario – Multienzyme
Description: A blend of multienzymes complex powder.
Indication:
Optimises animal feed efficiency by improving the digestibility of feed ingredients.
Helps maintain gut health and reduces the moisture content of excreta.
For feed cost reduction.
Composition:
Xylanase, beta- glucanase, beta-glucosidase, cellulase, amyloglucosidase and protease.
Dosage:
  Swine
  Broilers
  Layers
*As recommended by Nutritionist.
Packing:
Principal:
Animal Target:
Related products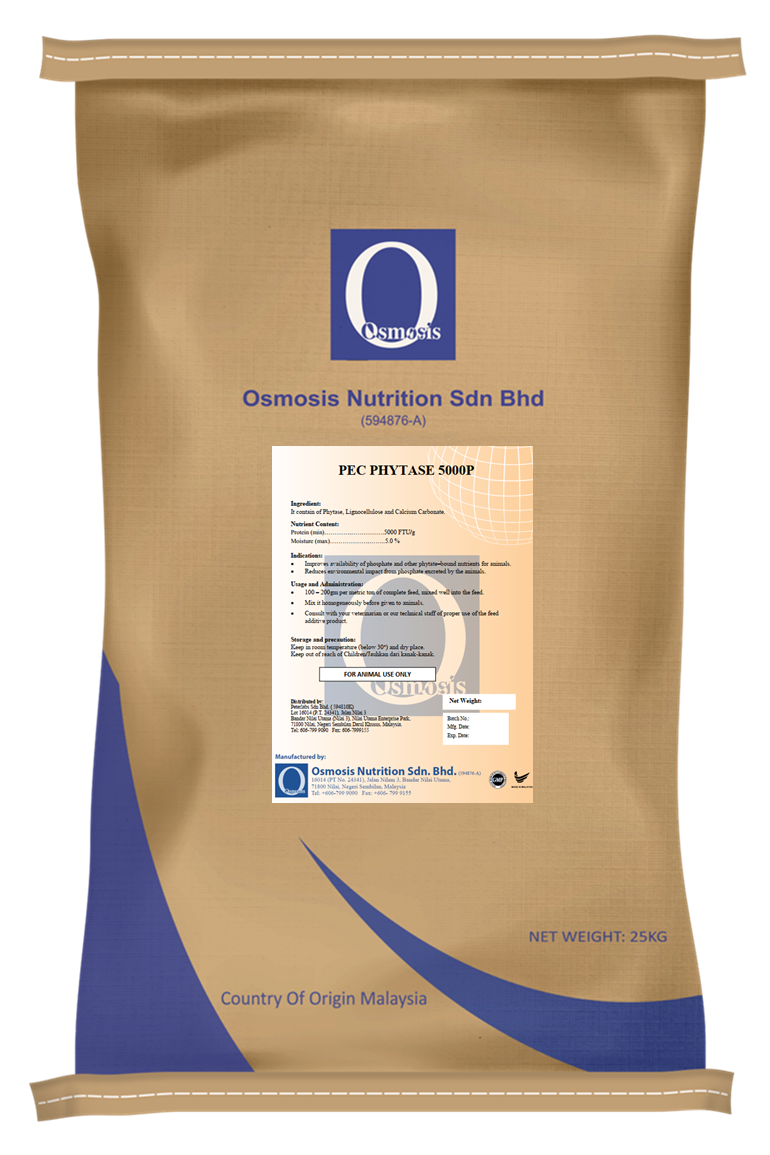 Osmosis Nutrition – PEC Phytase 5000P
Description: A blend of phytase, lignocellulose and calcium carbonate.
Indication:
Improves availability of phosphate and other phytate–bound nutrients for animals.
Reduces environmental impact from phosphate excreted by the animals.
Composition:
Phytase
Lignocellulose
Calcium Carbonate
Dosage:
*As recommended by nutritionist
Packing:
Principal:
Osmosis Nutrition Sdn Bhd
Animal Target: