Novus – MHA
Description: An effective source of methionine activity with organic acid benefits.
Indication:
As methyl donor for metabolism.
Absorption via passive diffusion throughout the GIT.
Optimises performance during stress and high growing demand.
Composition:
84 % of HMTBa and 12 % of calcium.
Dosage:
*As recommended by Nutritionist.
Packing:
Principal:
Novus International, Inc., USA
Animal Target:
Related products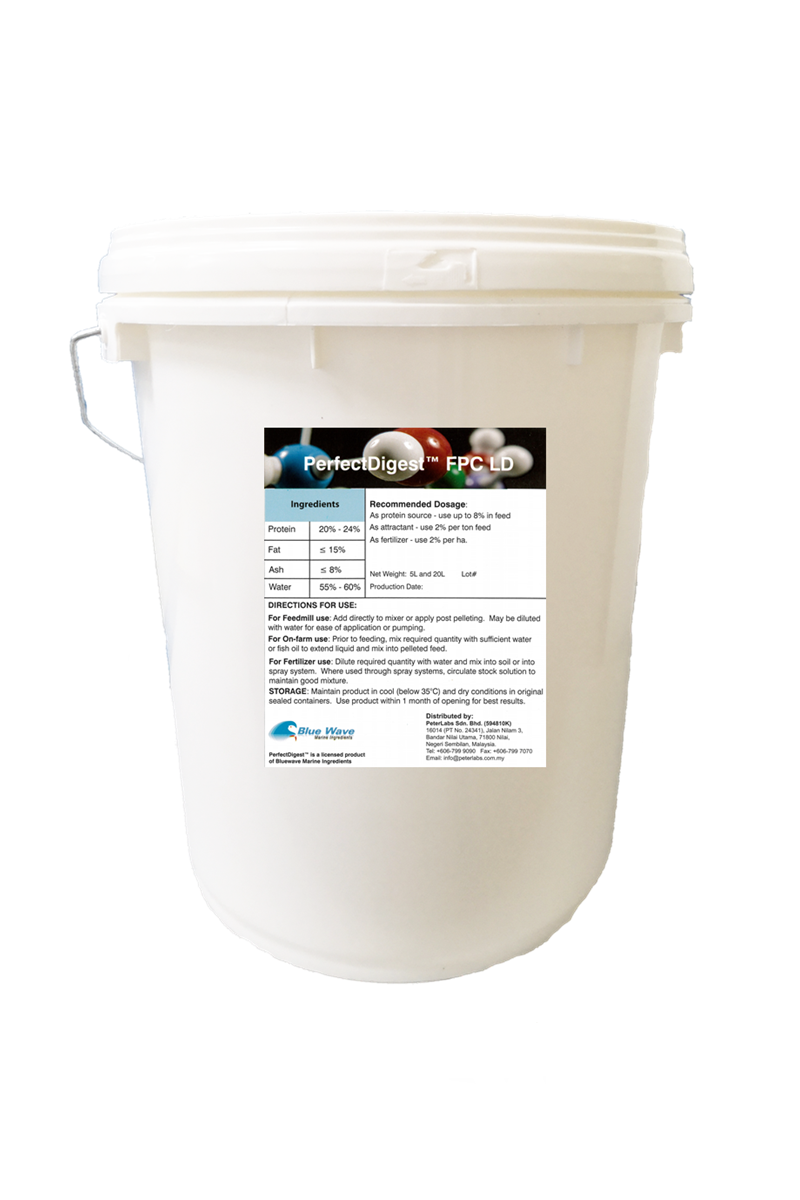 Marine Protein – PerfectDigest FPC LD
Description: Exclusively marine-sourced, ultra purified peptides for safe, pathogen free nutrition. It is hydrolysed, membrane-purified, concentrate of fish peptides/proteins and lipids/oils obtained from fresh fish-sourced raw material.
Indication:
Ultra low ,molecular weights for rapid digestion and gut absorption.
Higher weight gain, better FCR and early gut development.
UMAMI flavor for appetite stimulation in animals.
Composition:
Fresh marine source in peptide form.
Dosage:
*As recommended by Nutritionist.
Packing:
Principal:
Marine Protein Marprot SA
Animal Target:
Poultry
Swine
Ruminant
Aquaculture