Pucheng Chia Tai – Farm care 20% W/W water soluble powder
Indication:
For use in the treatment of infections due to susceptible bacteria in broiler chicken and pigs.
Composition:
1 kg contains chlortetracycline HCL 200 g
Dosage:
Swine: 500g/500 Litre and administrated daily up to 5 days.
Chicken: 500g/600 Litre and administrated up to 5 days.
*Under supervision from the veterinarian
Withdrawal Period:
Packing:
Principal:
Pucheng Chia Tai biochemistry, China
Animal Target:
Related products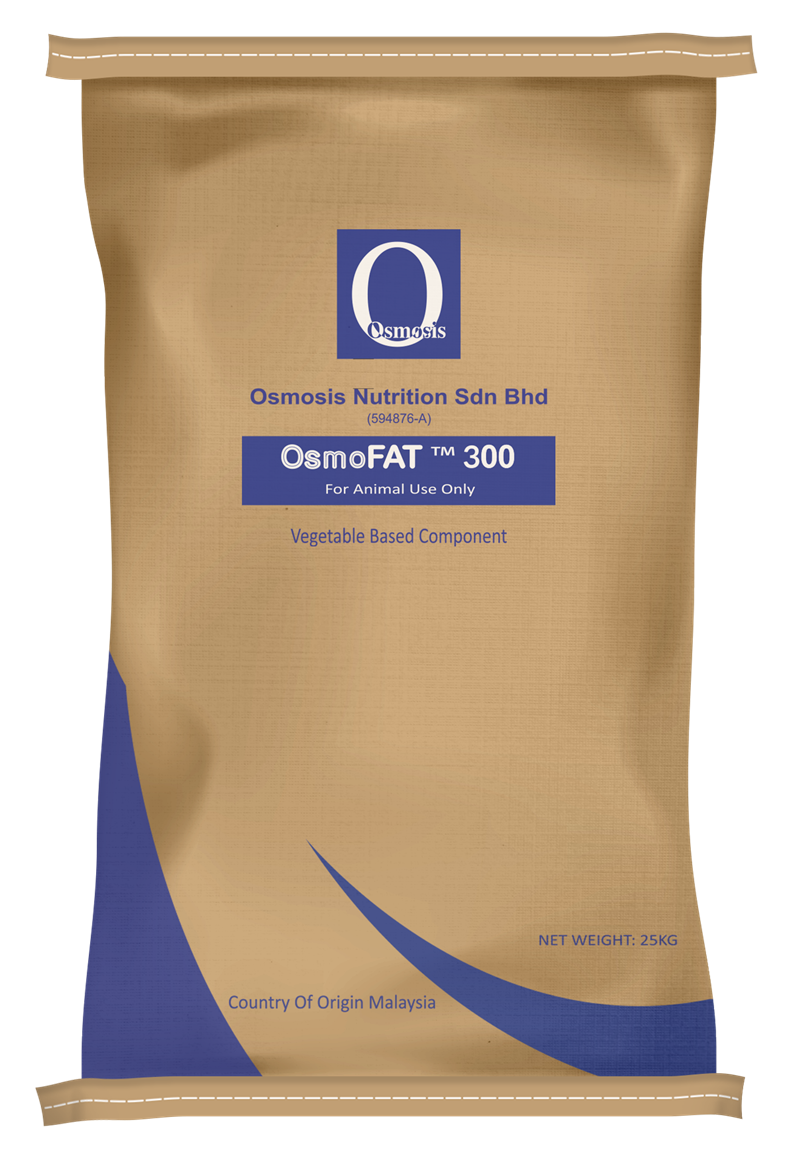 Osmosis Nutrition – Osmofat 300
Description: A highly concentrated energy source with added lecithin which specially produced from fractionated palm oil.
Indication:
Optimizes energy intake.
Improves daily weight gain.
Shortens fattening period.
Yields high carcass weight and improves carcass quality.
Composition:
≥ 98% total fat content and 3% of lecithin.
Dosage:
*As recommended by Nutritionist.
Packing:
Principal:
Osmosis Nutrition Sdn Bhd
Animal Target: