Chromisac
Description: Chromium peptide yeast complex.
Indication:
Improves FCR and ADG.
Promotes insulin activity and enhances carbohydrates metabolism.
Reduces negative effects of heat stress.
Improves carcass quality and lean meat production.
Composition:
Chromium peptide 3000 ppm
Dosage:
Poultry: 100 g/MT
Swine: 100 g/MT
*As recommended by nutritionist
Packing:
Principal:
Animal Target:
Related products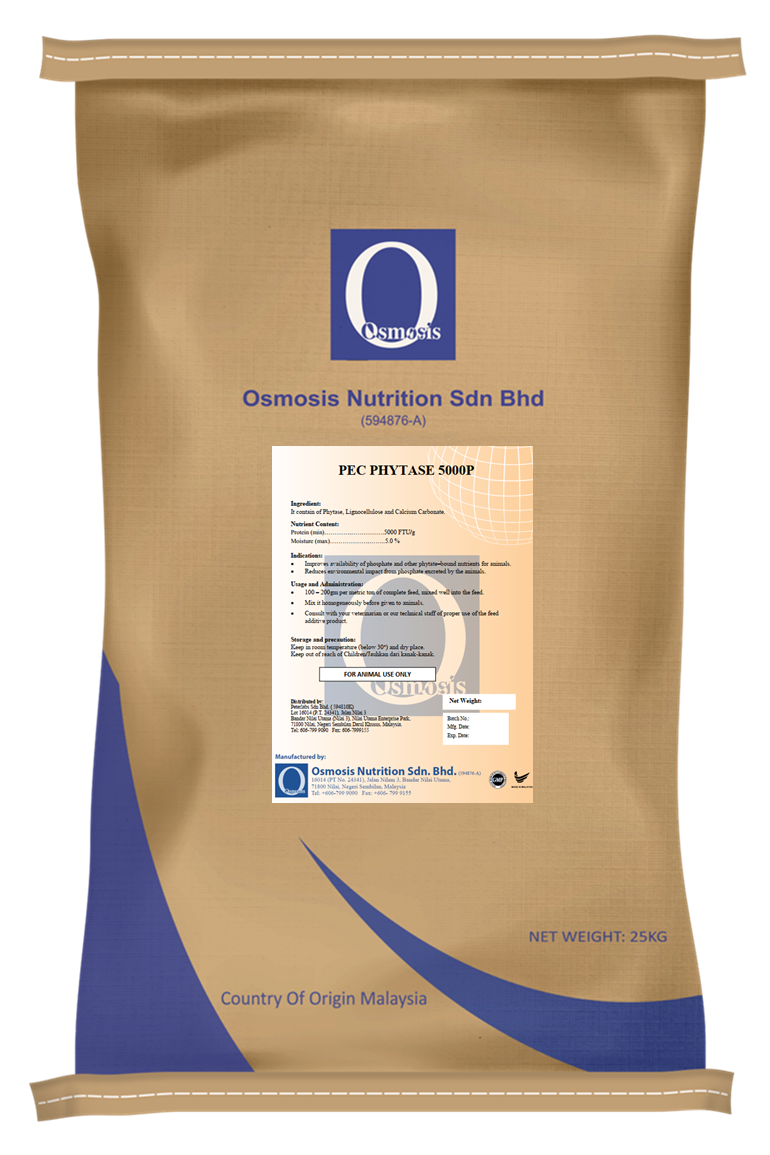 PEC Phytase 5000P
Description: A blend of phytase, lignocellulose and calcium carbonate.
Indication:
Improves availability of phosphate and other phytate–bound nutrients for animals.
Reduces environmental impact from phosphate excreted by the animals.
Composition:
Phytase
Lignocellulose
Calcium Carbonate
Dosage:
*As recommended by nutritionist
Packing:
Principal:
Osmosis Nutrition Sdn Bhd
Animal Target: