BioAktiv Far East – Bioaktiv professional animal feed poultry
Description: Feed additive for growth and health enhancer.
Indication:
Reduces ammonia and minimises odours.
Improves health and well-being of animals.
Improves FCR and ADG performance.
Composition:
Natural calcium carbonate with oxygen activation.
Dosage:
*As recommended by nutritionist
Packing:
Principal:
BioAktiv Far East Pte Ltd.
Animal Target:
Related products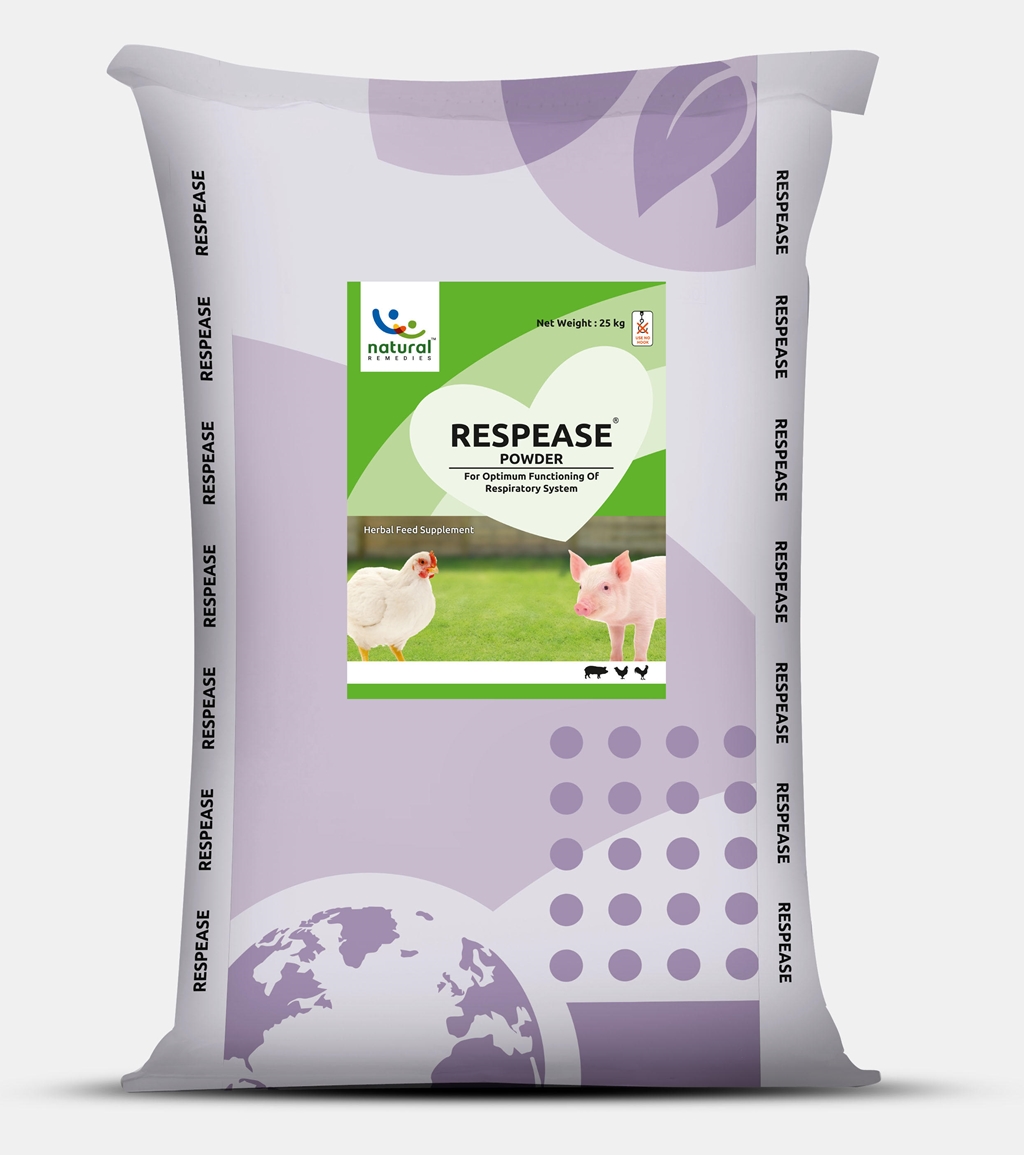 Respease Powder
Description: For symptomatic control of respiratory disorders.
Indication:
Relaxes and dilates the bronchial passages and improves the gaseous exchange into the lung.
Systematic relieve of exudate accumulation in the respiratory tract.
Decreases pulmonary congestion and swelling.
Composition:
A combination of selective, proven herbs for optimum functioning of respiratory system.
Dosage:
  Poultry
Prevention: 750 g/MT
Supportive treatment: 1 -2 kg/MT
  Swine
Prevention: 1 kg/MT
Supportive treatment: 2 -3 kg/MT
  *As recommended by nutritionist
Packing:
Principal:
Animal Target: