Activate DA
Description: A proprietary blend of organic acids and HMTBa.
Indication:
Helps to establish the microbiological gut environment.
Increases feed intake and palatability of feed.
Facilitates nutrient absorption.
Provides an incremental source of methionine.
Composition:
Methionine source (HMTBa), benzoic acid, and fumaric acid.
Dosage:
*As recommended by Nutritionist.
Packing:
Principal:
Novus International, Inc., USA
Animal Target:
Related products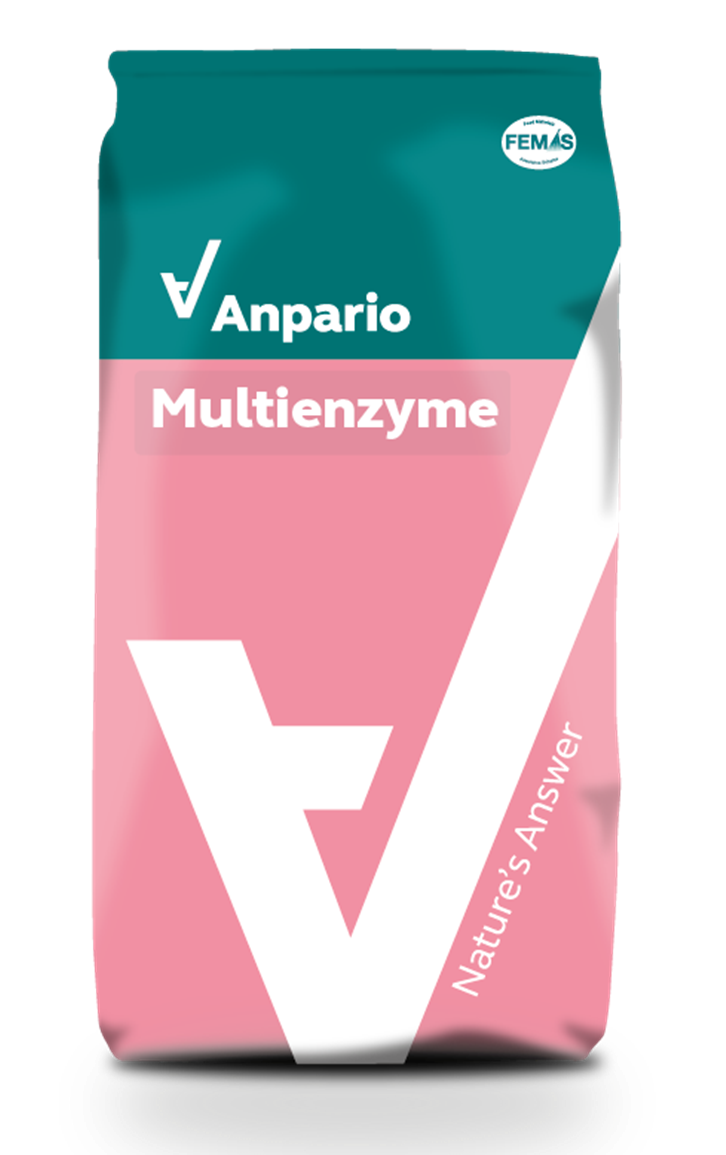 Multienzyme
Description: A blend of multienzymes complex powder.
Indication:
Optimises animal feed efficiency by improving the digestibility of feed ingredients.
Helps maintain gut health and reduces the moisture content of excreta.
For feed cost reduction.
Composition:
Xylanase, beta- glucanase, beta-glucosidase, cellulase, amyloglucosidase and protease.
Dosage:
  Swine
  Broilers
  Layers
*As recommended by Nutritionist.
Packing:
Principal:
Animal Target: